Written by Urszula McCormack, Annabel Griffin, Leonie Tear, Hannah Glass, Violet Wong and Nikita Ajwani.
The Financial Action Task Force (FATF) has released its updated guidance to support its recommendations for the global anti-money laundering and counter-terrorist financing framework for virtual assets, virtual asset service providers (VASPs) and their related activities.
Specifically, the "Updated Guidance for a Risk-Based Approach for Virtual Assets and Virtual Asset Service Providers" (FATF VA Guidance) is the culmination of FATF's efforts since the original guidance was published in 2019. At a high level, it demonstrates a heightened focus on rapidly emerging areas.
This alert outlines the key points arising out of the FATF VA Guidance, sharing our views and providing insight on the regulatory approach to virtual assets and VASPs. Importantly, this remains guidance – it will be for each jurisdiction to implement what it considers appropriate for its own market.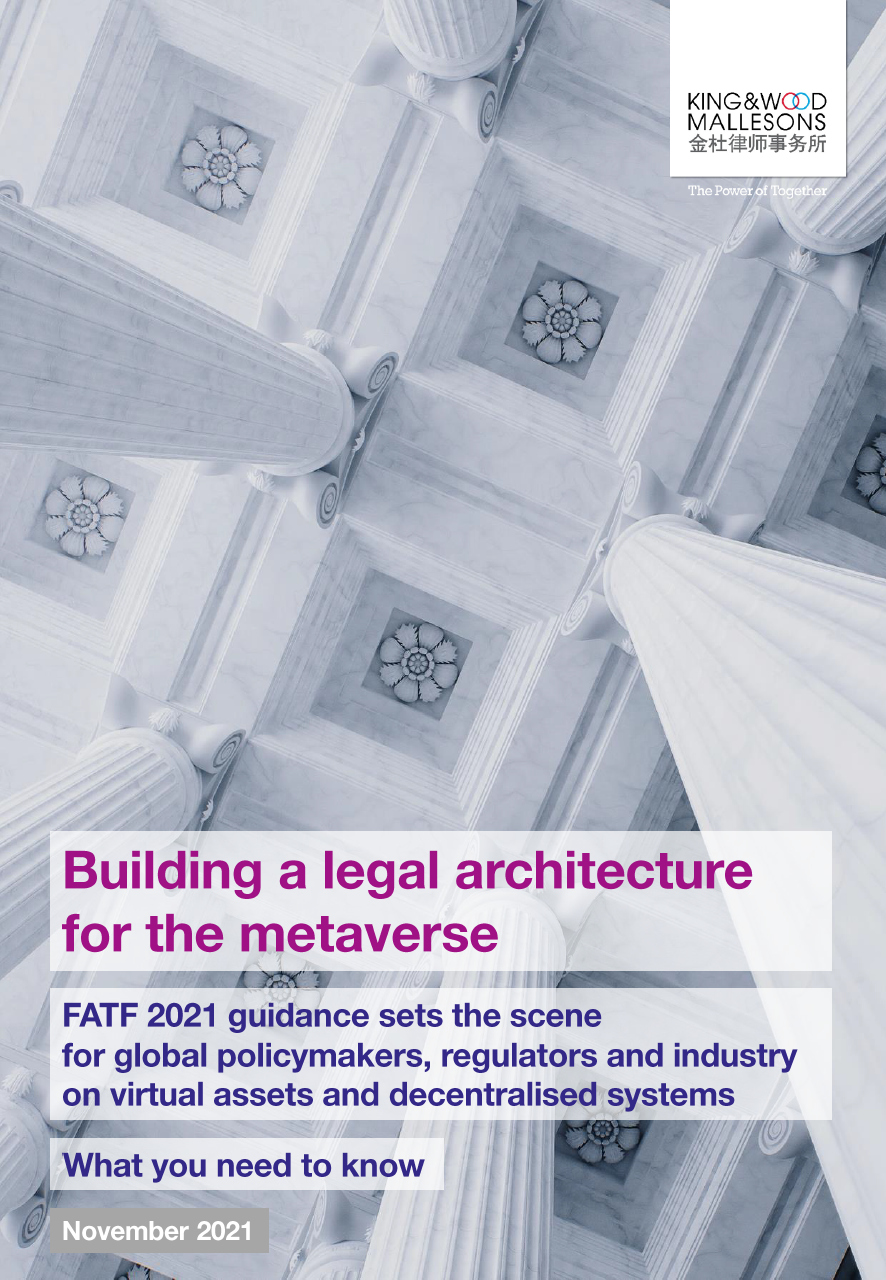 DOWNLOAD PUBLICATION
Building a legal architecture for the metaverse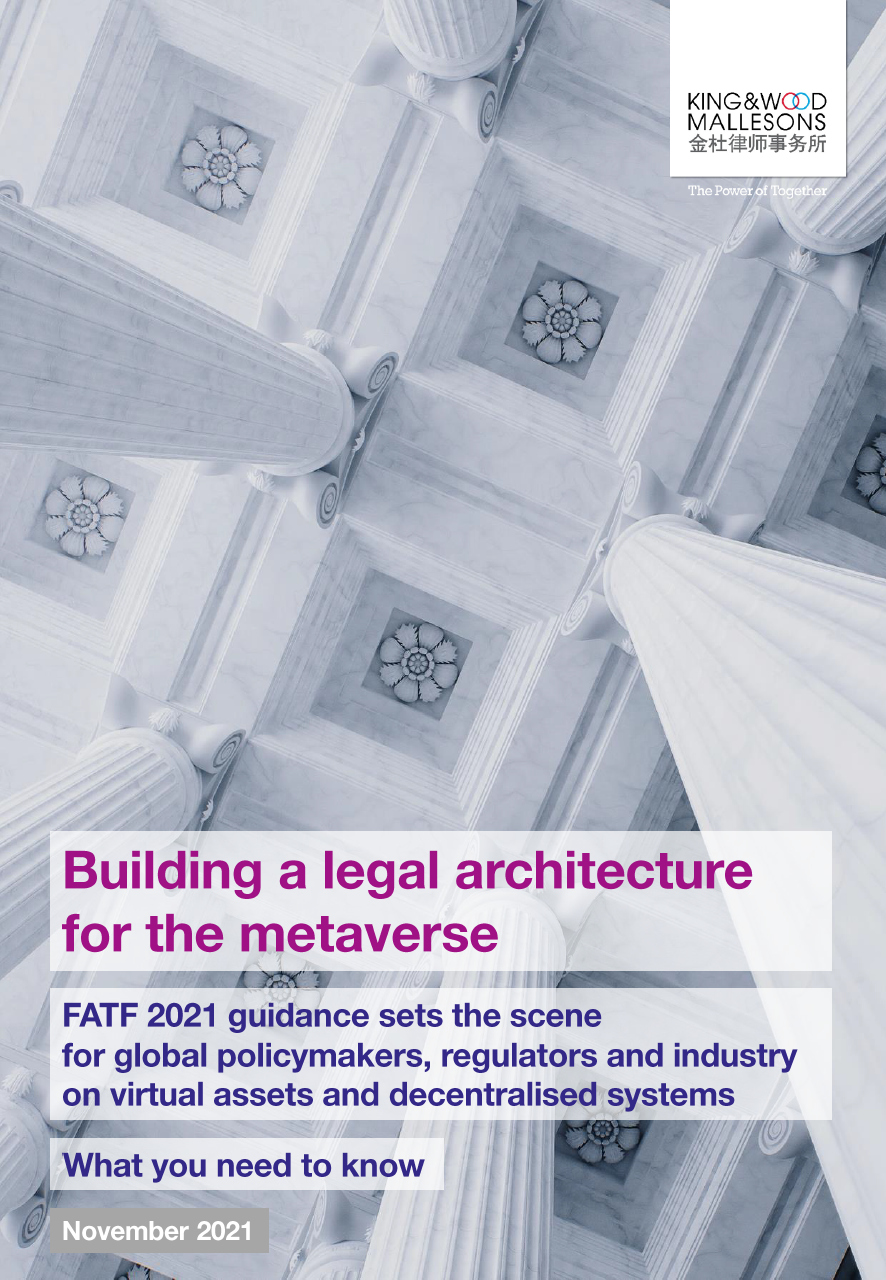 FATF 2021 guidance sets the scene for global policymakers, regulators and industry on virtual assets and decentralised systems
Download
1.83MB, 13 Pages