Partner Alfredo Guerrero and Senior Associate Fernando Badenes analyse the key issues in Spain with regard to Arbitration Law, providing essential 'need to know' answers to the fundamental questions faced by corporations and counsels. The authors provide expert insight about, among others, the bilateral investment treaties, domestic arbitration law, mandatory provisions, the prominent arbitration institutions, requirements for an arbitration agreement and the challenge and replacement of arbitrators. 


This report was first published by Getting the Deal Through: Arbitration 2021.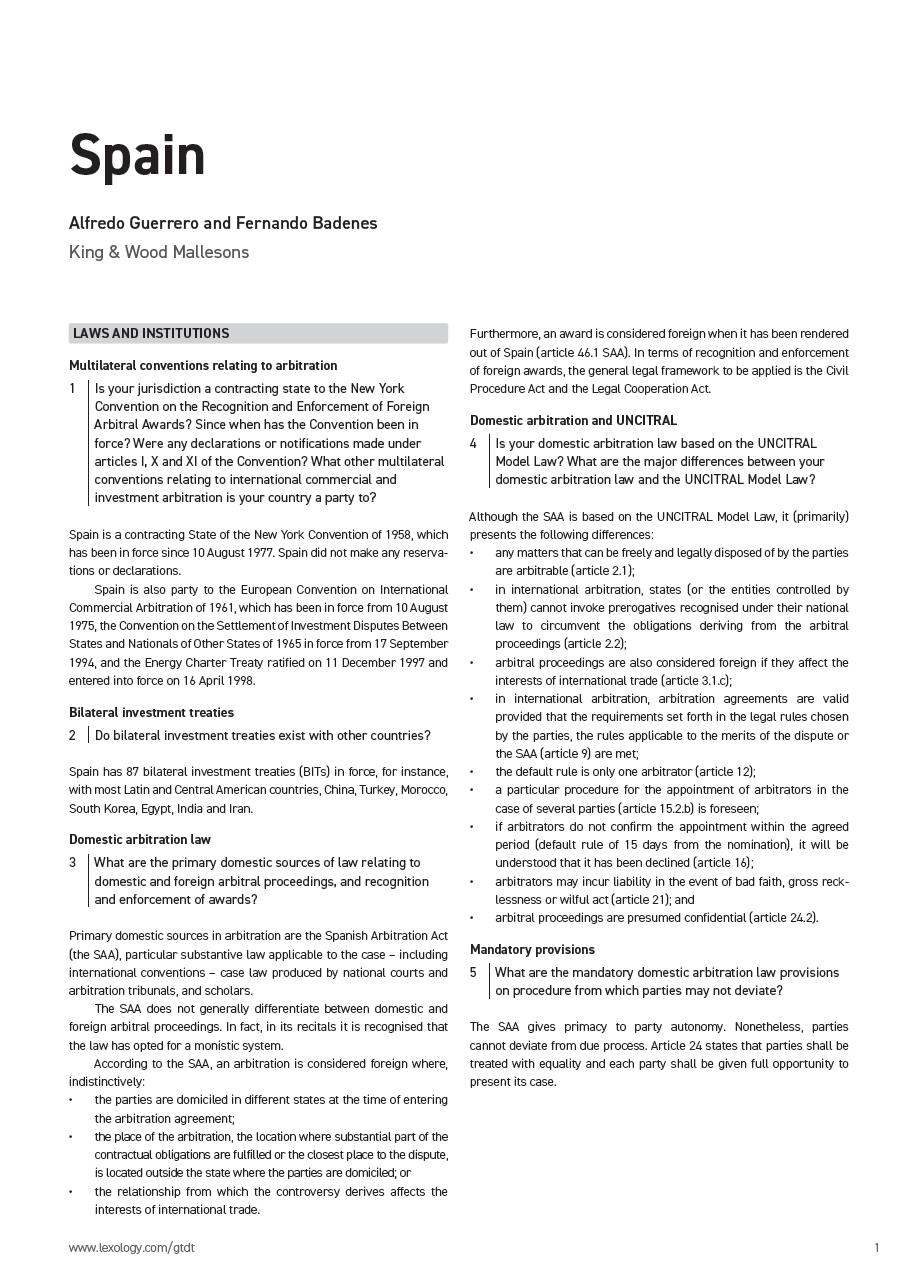 DOWNLOAD PUBLICATION
Arbitration in Spain - 2021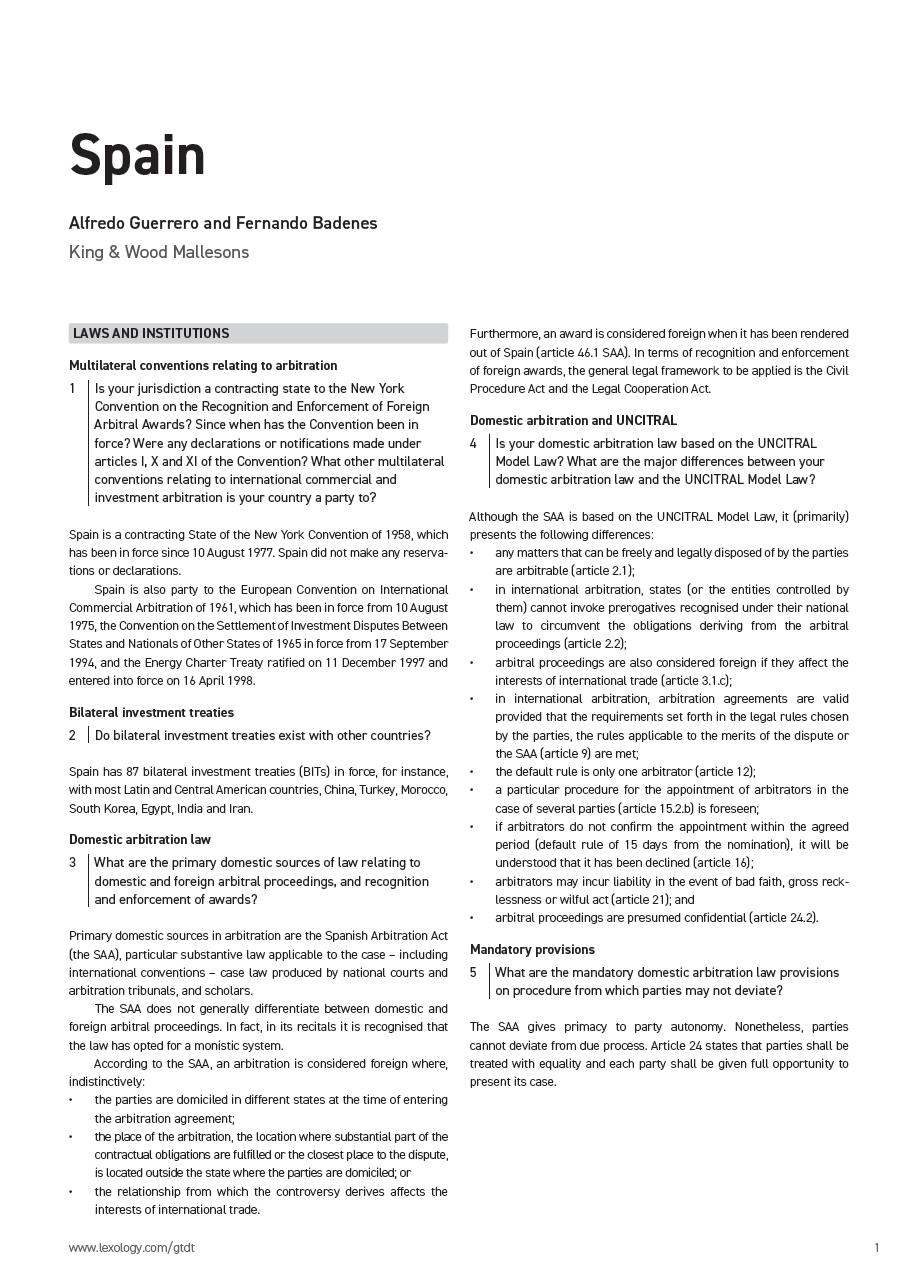 Partner Alfredo Guerrero and senior associate Fernando Badenes analyse the key issues and latest developments in Arbitration in Spain.