Many German companies have established enterprises, joint ventures or subsidiaries in China. In recent years, a large number of Chinese companies have invested in Germany – and even more are expected to do so in the years to come.

In undertaking investments, Chinese enterprises often ask questions that go beyond law, such as, to put it simply: "How do we do it?" and "What are the key issues we will face?".

These questions, amongst many others, are answered in this publication, providing an initial overview of some of the key issues that are likely to be of interest to Chinese entities seeking investment opportunities in Germany.
---
* KWM global network has produced a series publications in doing business overseas, which can also be accessed via website or intranet. These include:
"Doing Business in China" (EN) 
"Doing Business in the U.S." (CN) 
"Doing Business in the UK" (CN & EN) 
"Doing Business in Spain" (CN) 
"Doing Business in the Middle East" (CN & EN) 
"Doing Business in Japan" (CN & EN)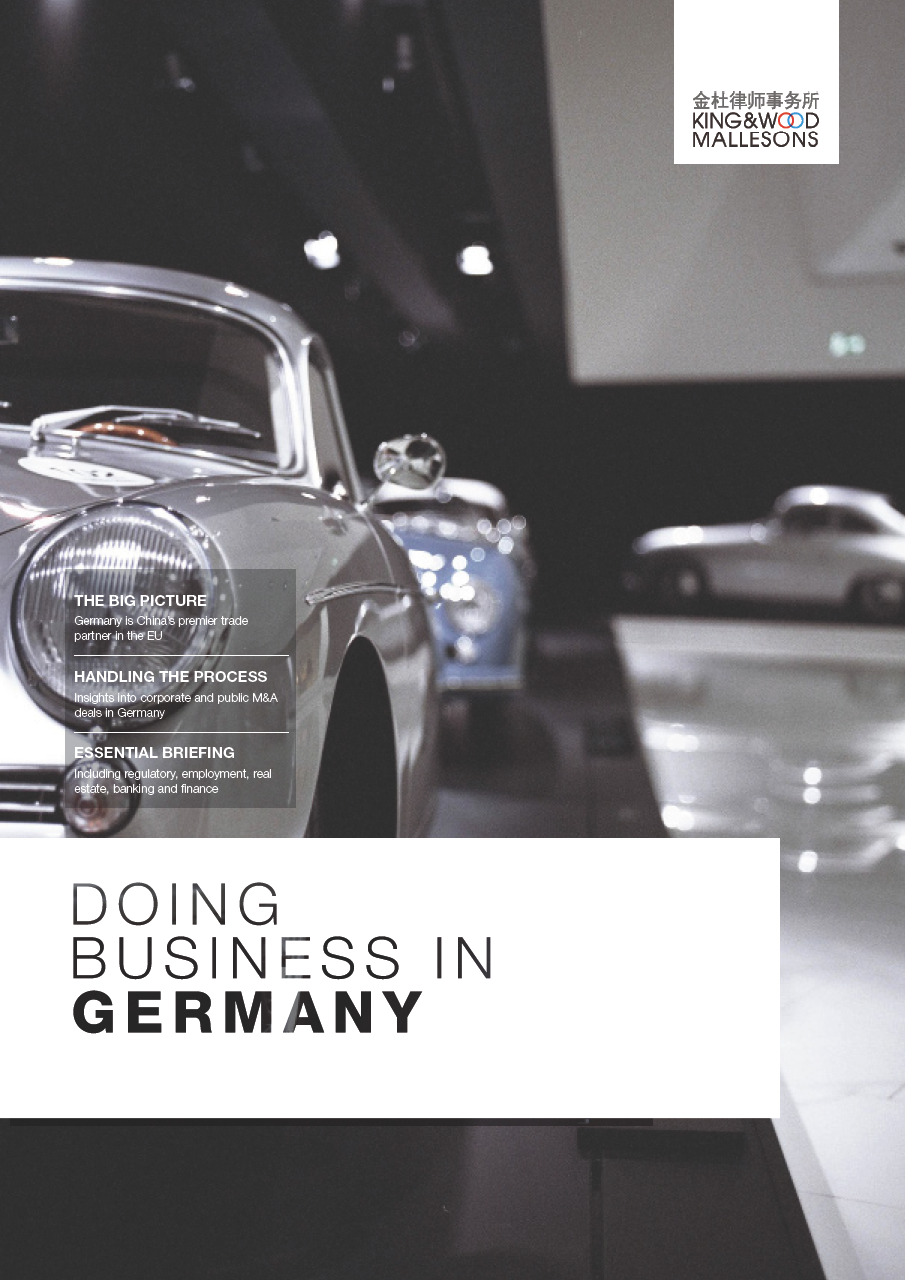 DOWNLOAD PUBLICATION
Doing Business in Germany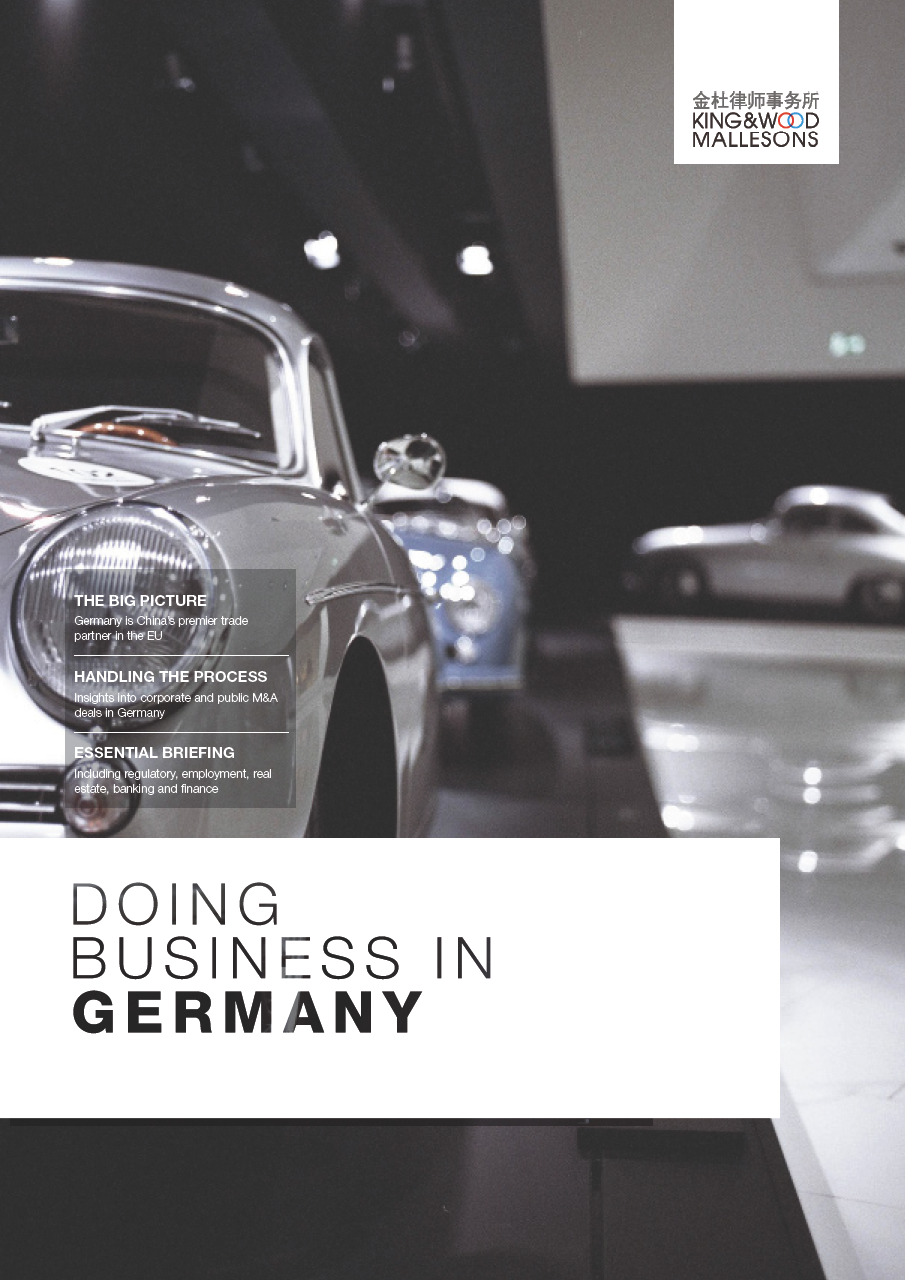 This publication introduces the general situations of foreign enterprises investing in Germany and the specific legal issues concerned.
Download
1.25MB, 24 Pages