The Silk Road Economic Belt and the 21st-Century Maritime Silk Road (B&R), introduced by President Xi Jinping in 2013, is a strategic framework for China's deeper engagement and participation in the world's economic and trade activities designed for mutual benefits. Since 2013, China has signed 170 inter-governmental cooperation agreements with 122 countries and 29 international organisations. During this time, Chinese enterprises have been actively implementing the "going global" strategy, thus becoming the main driver behind the B&R.
As early as in 2017, King & Wood Mallesons (KWM) and the KWM Institute jointly issued the Think Tank Report: Legal Practice under the Belt & Road Initiative, providing a summary of challenges and practical solutions for governments and enterprises involved in B&R projects. 
The third instalment of the series, Think Tank Report: Law and Practice under the Belt & Road Initiative III continues our analysis of legal systems, risks and representative cases across investment, project contracting, project financing, and dispute resolution in key B&R countries. The report embodies KWM's first-hand collective experience and knowledge gained in the process of providing legal services to clients. It is structured into two parts: the first part is a summary of KWM lawyers' experience and professional advice in overseas investment and project contracting over the recent years. The second part is an in-depth interpretation and analysis of laws, policies and cases across a number of specific B&R countries.
This publication, written by KWM's lawyers with rich practice experience in B&R projects, is expected to provide some meaningful and insightful reference for public and private organisations participating in the construction of the Belt and Road Initiative.
Chinese version only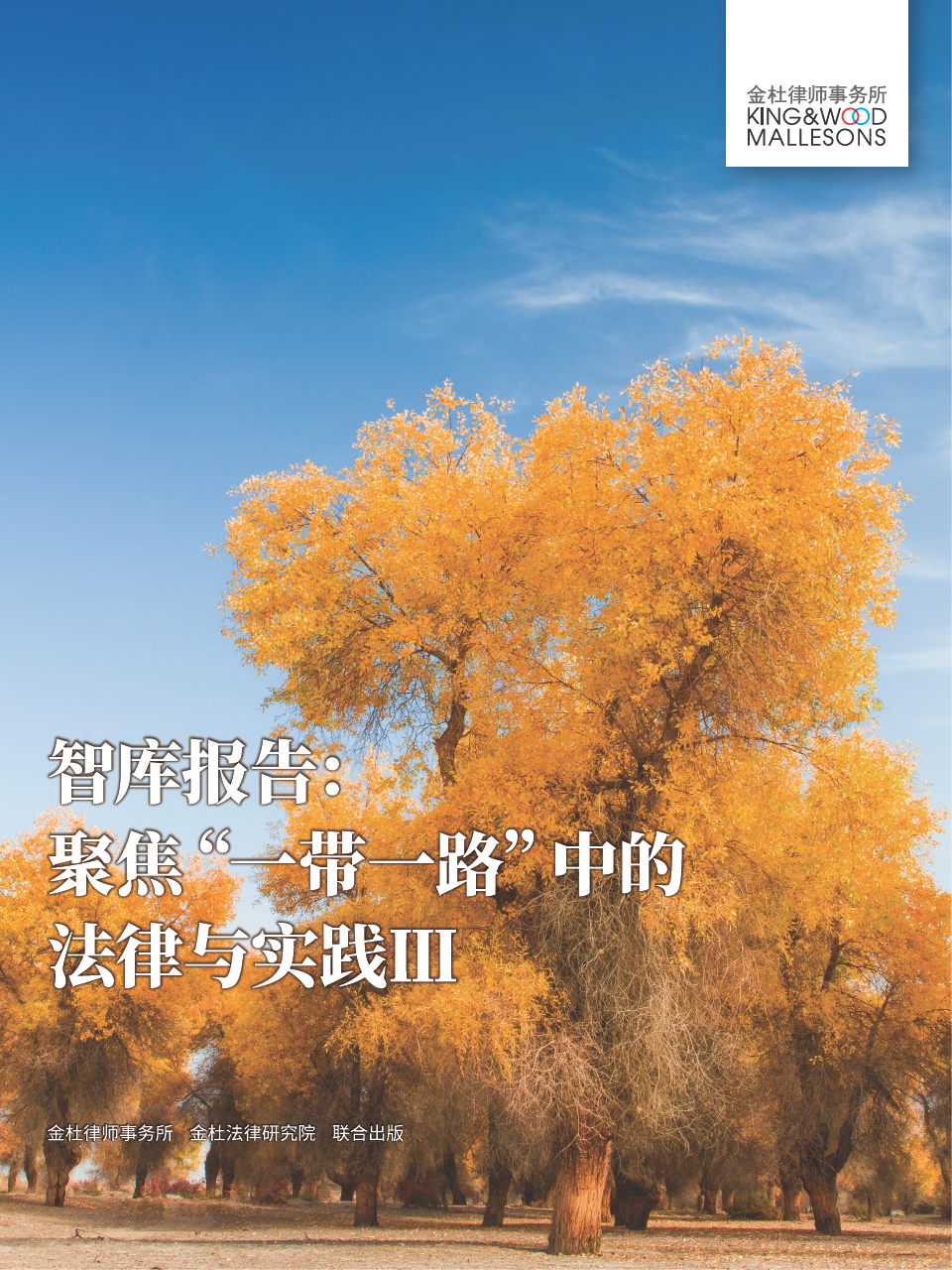 DOWNLOAD PUBLICATION
Think Tank Report: Law and Practice under the Belt & Road Initiative III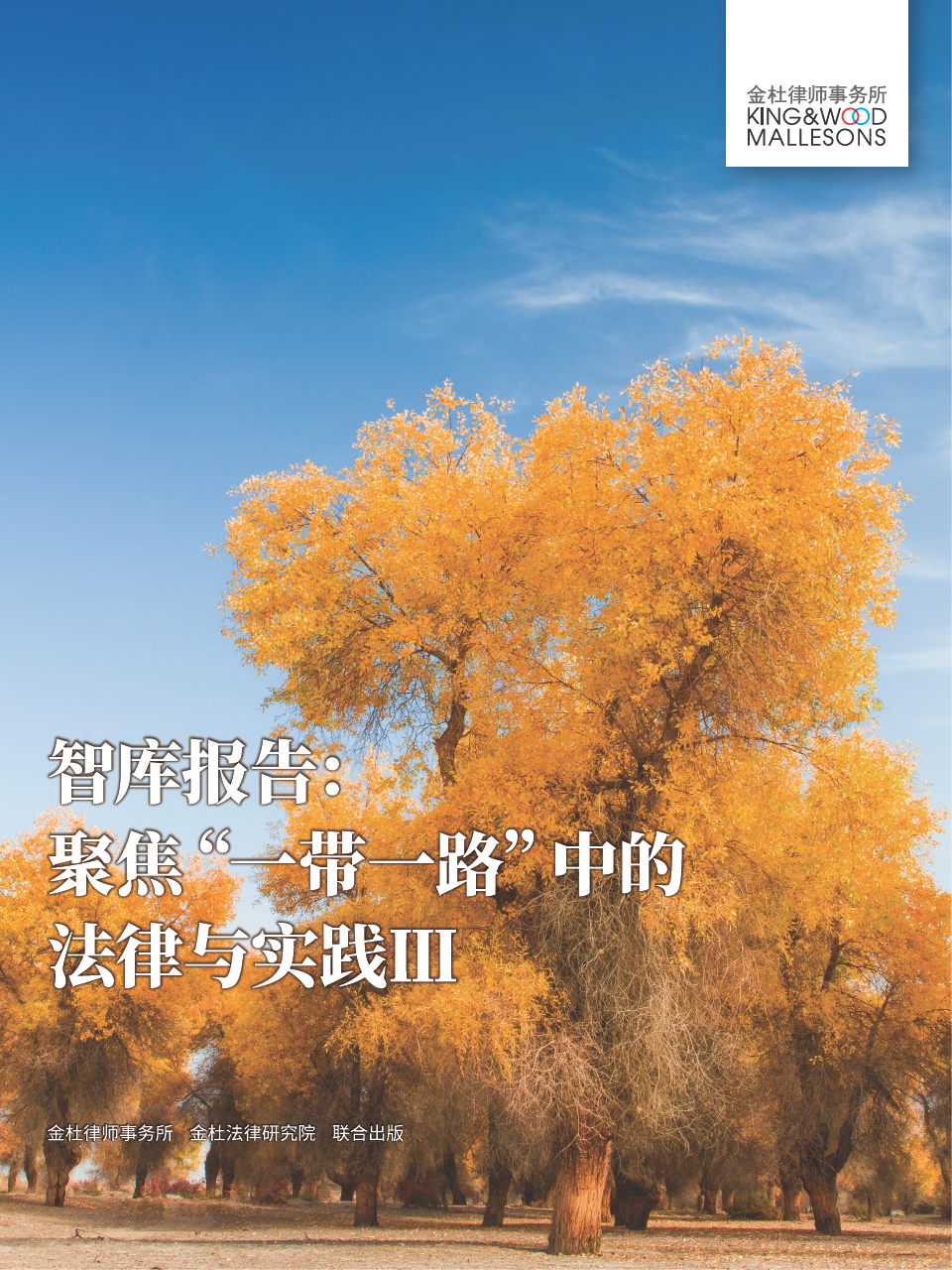 As the third issue of the Series, this publication summarises the challenges and practical solutions for enterprises involved in BRI projects. This publication is in Chinese only.
Download
62.99MB, 78 Pages