As the 13th largest global economy and the gateway to Africa and South America, Spain offers a wide range of opportunities for Chinese outbound investors. In the past several years, the Chinese government has attached importance to growing its relationship with Spain, with China citing Spain's open and price competitive market along with a co-operative regulatory framework as the principal reasons behind the desire to do business.
Spain presents some of Europe's most exciting investment opportunities. Doing Business in Spain provides perspectives on the major market opportunities for Chinese investors, including:
The investment environment and target sectors for investment

Current trends in Spanish mergers and acquisitions; and

The key themes and legal issues that are shaping today's market.

---

* KWM global network has produced a series publications in doing business overseas, which can also be accessed via website or intranet. These include
"Doing Business in China" (EN)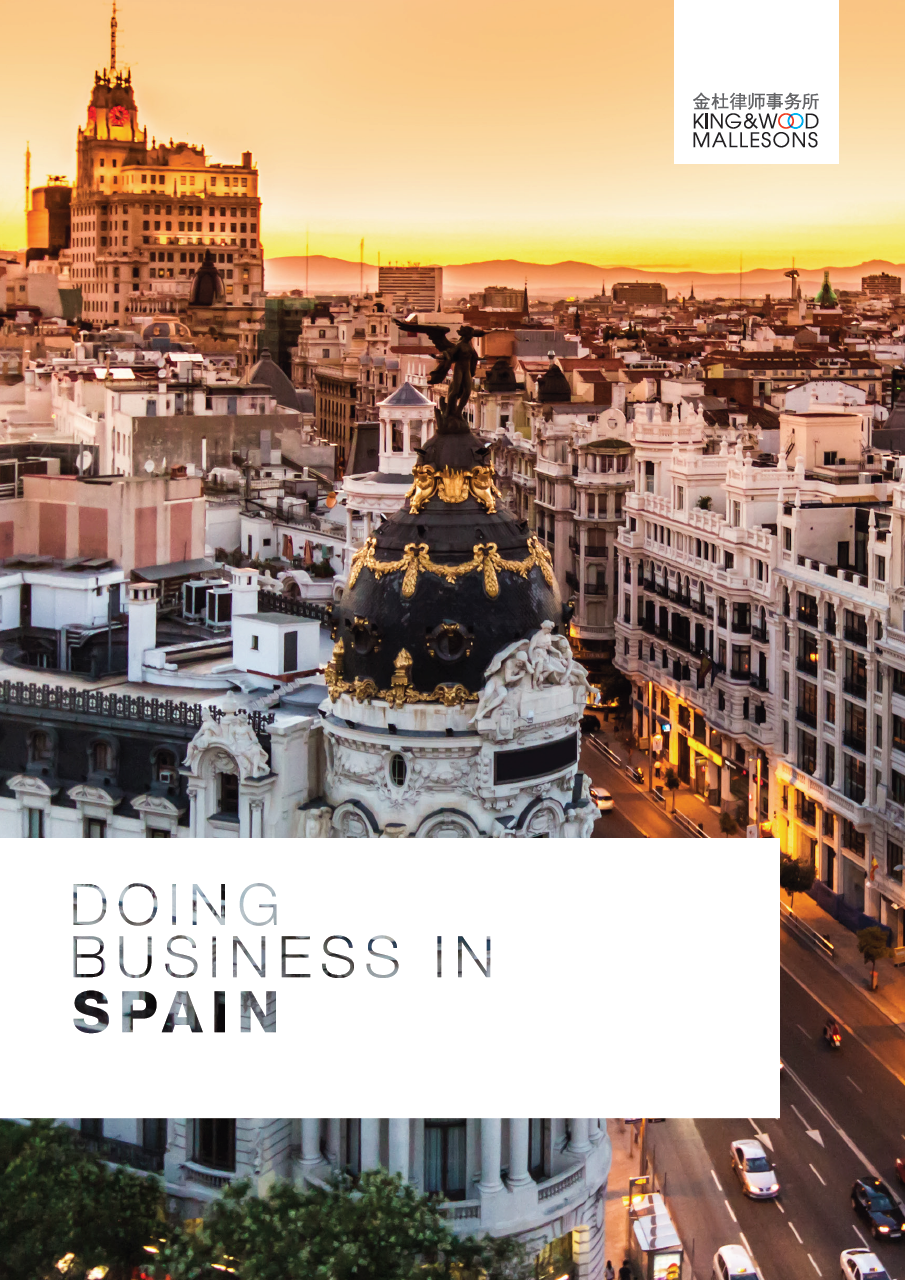 DOWNLOAD PUBLICATION
Doing Business in Spain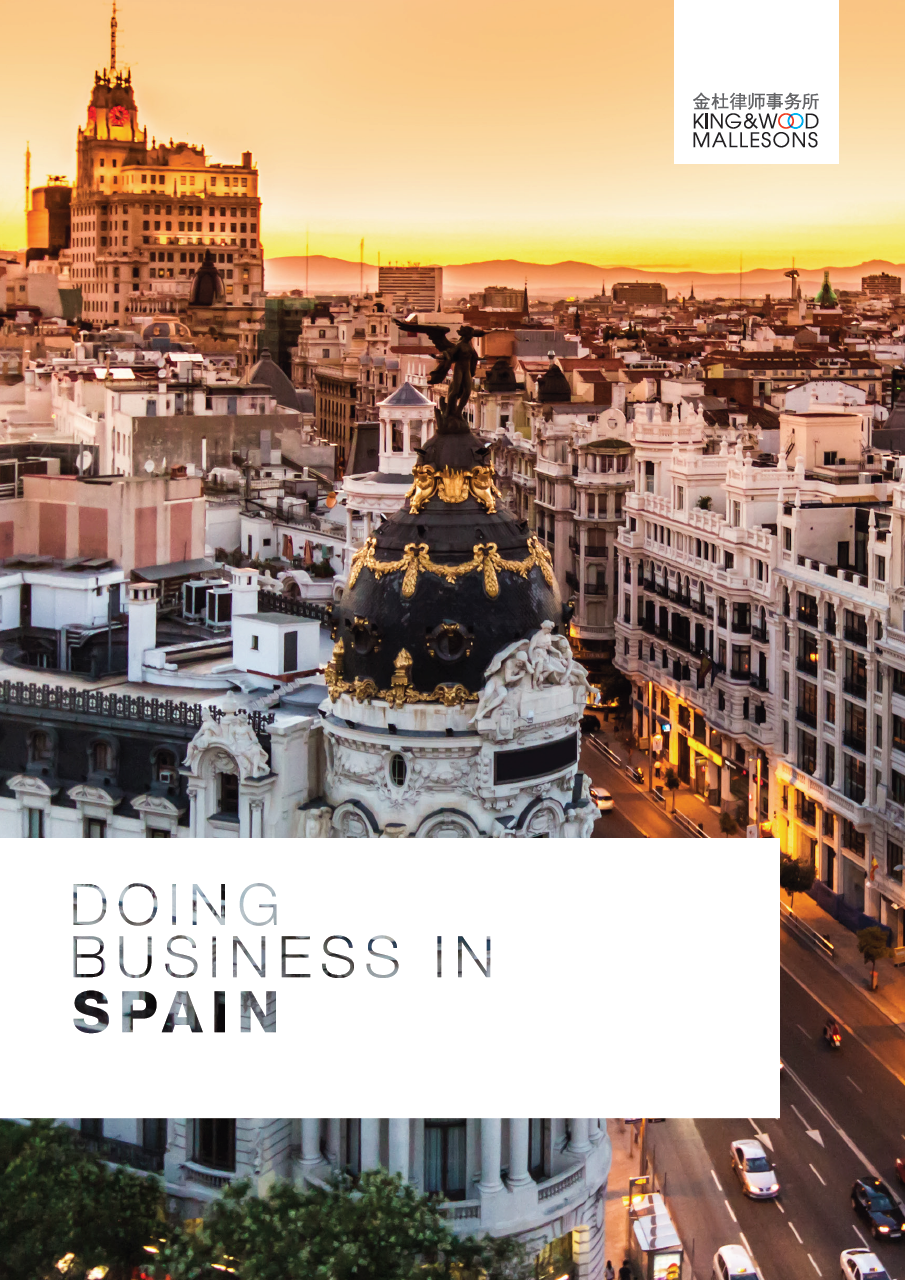 This pamphlet explores opportunities for Chinese investors in Spain and analyses legal issues that may arise to help clients navigate the local market.
Download
6.89MB, 36 Pages