This article was written by Christina Crossman.
With proposed amendments to the legislation regulating water in NSW anticipated to be introduced to Parliament later this year, we set out below the recent developments in the water space so that you do not find yourself up the creek without a paddle…
In December 2017, the NSW Government released the Water Reform Action Plan (WRAP) in response to the Independent Investigation into NSW Water Management and Compliance, conducted by Ken Matthew, AO (the Matthews Report) and the Murray-Darling Basin Water Compliance Review.
The most significant finding of both the Matthews Report and the Murray-Darling Basin Water Compliance Review was the urgent need for greater protection of environmental water, particularly in the unregulated river systems of the Northern Basin.
To reflect the recommendations outlined in the Matthews Report and the Compliance Review, the WRAP has four central focus areas with ambitious proposed implementation actions: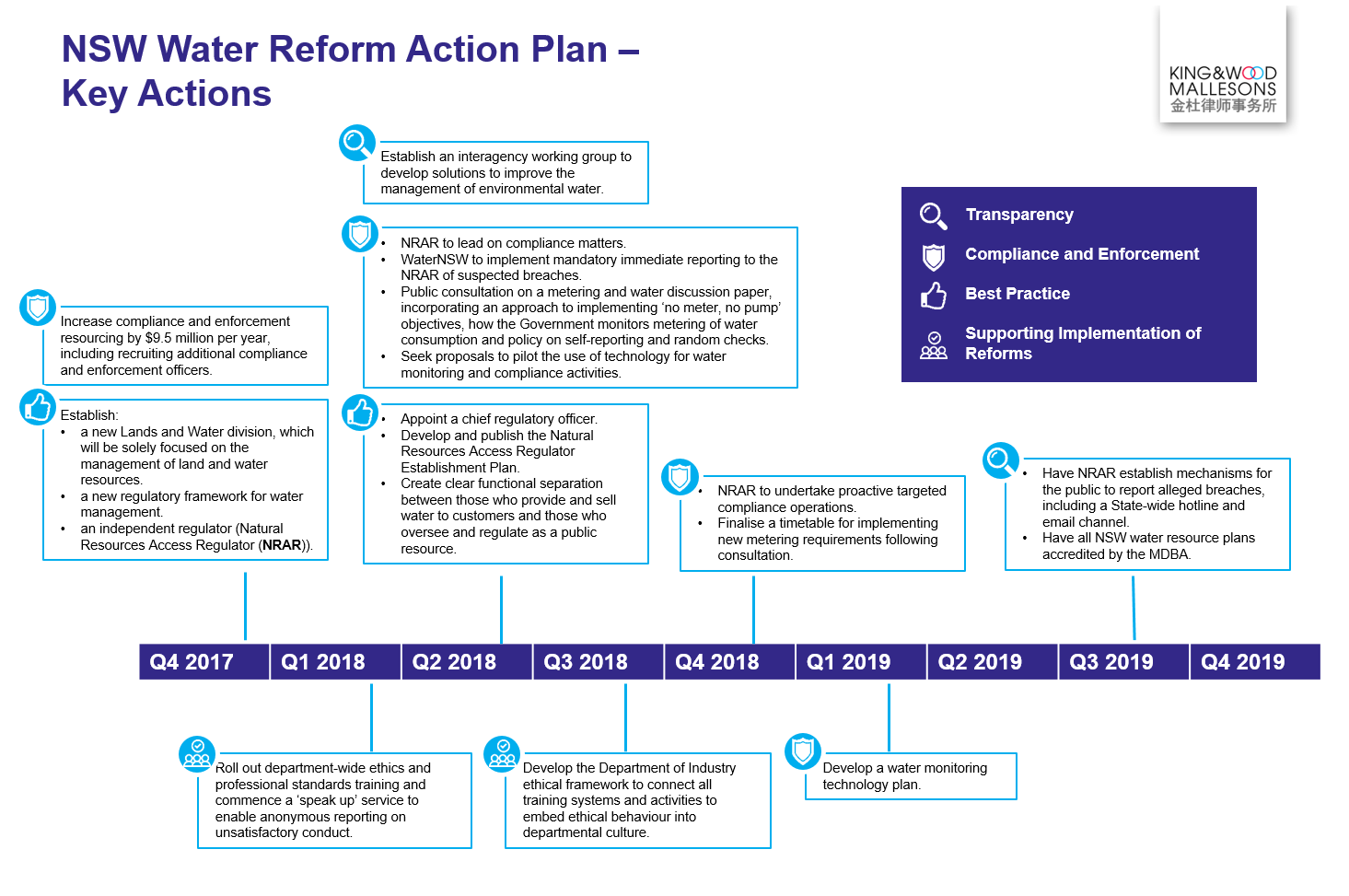 Click on the image above to see a full-size version
Most notably, the WRAP targets greater transparency with respect to usage and account data, greater protection of environmental flows and improved metering and measurement of extractions.
To support the implementation of the WRAP, amendments will be required to the Water Management Act 2000 (NSW) and the Natural Resources Access Regulator Act 2017 (NSW). Accordingly, the 'Water Management Amendment Bill 2018' (WMA Bill) was recently released, with reforms focused on best practice, metering and transparency.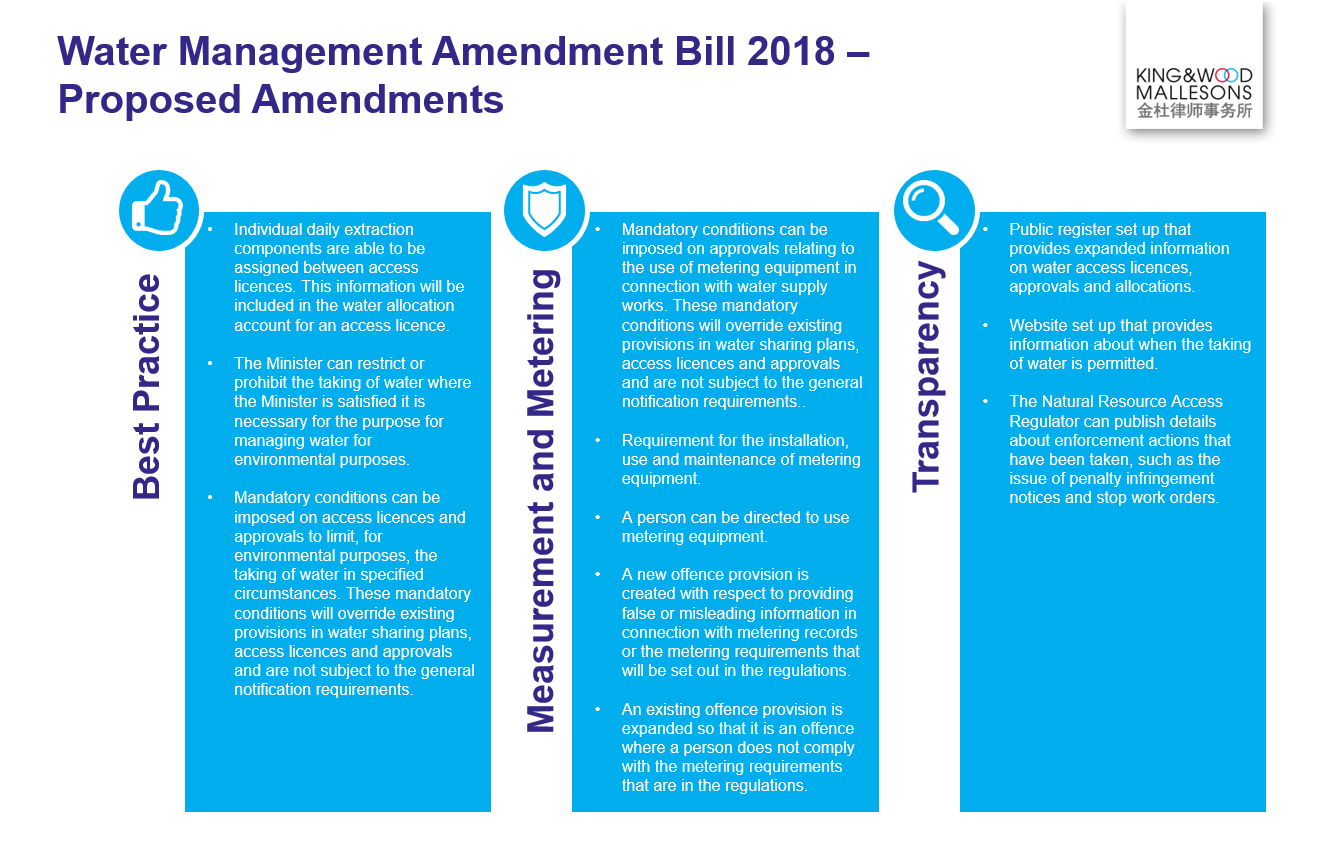 Click on the image above to see a full-size version
The WMA Bill was put on public consultation until 15 April 2018 and it is expected that it will be introduced into Parliament later this year.
Further findings on the management of water in NSW and across Australia will be revealed in the near future, with the Murray Darling Basin Royal Commission currently underway in South Australia and civil and criminal proceedings alleging water mismanagement recently instigated in the NSW Land and Environmental Court. There is little doubt that the adequacy of the State and Federal Government's response to such findings will continue to be heavily scrutinised by both industry and the public.
We will continue to keep you updated on major water reforms in Australia. For more information or to discuss any recent developments in water management in NSW and across Australia, please contact any one of our KWM water contacts.