This article was written by Simone Menz, Chris Pitson, Mark Bayliss, Connor Fitzgibbon, Kaday Conteh, Rhys Mitchell and Julia Nikolic.
Each Australian State and Territory has now introduced legislation implementing the National Cabinet's Mandatory Code of Conduct (Mandatory Code) for COVID-19 impacted landlords and tenants.
This alert sets out the position in each jurisdiction and the key differences from the approach set out in the Mandatory Code.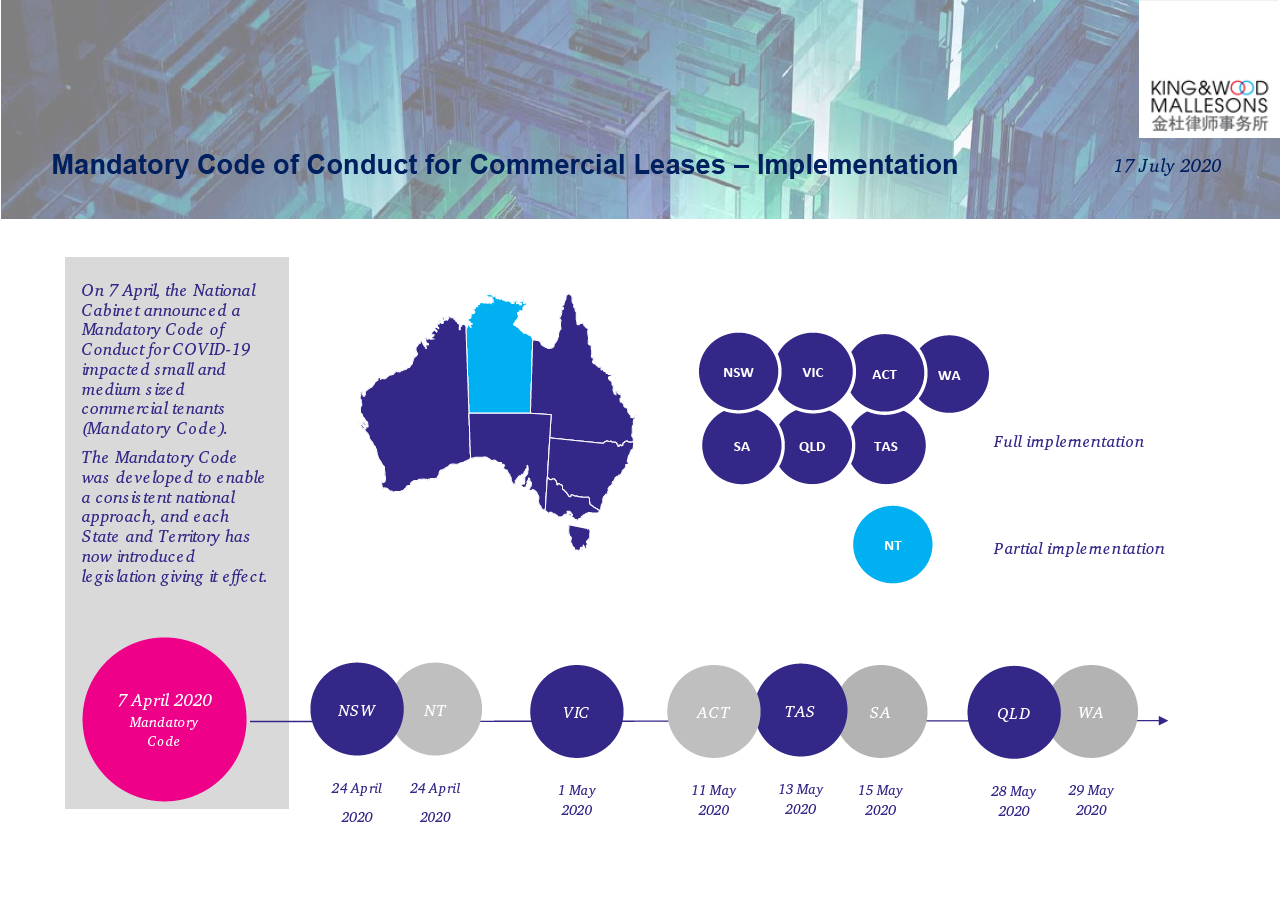 Download
Implementation of the Mandatory Code of Conduct by States and Territories