As part of the economic stimulus response to COVID-19, the Federal, State/Territory and Local governments, and regulators, have announced a number of measures. 
To help you stay on top of these announcements, the KWM Tax Team has prepared the following summary table. This table is being progressively updated as further measures are introduced and detailed.
If you would like further detail regarding any of the particular measures, contact a member of the KWM Tax Team.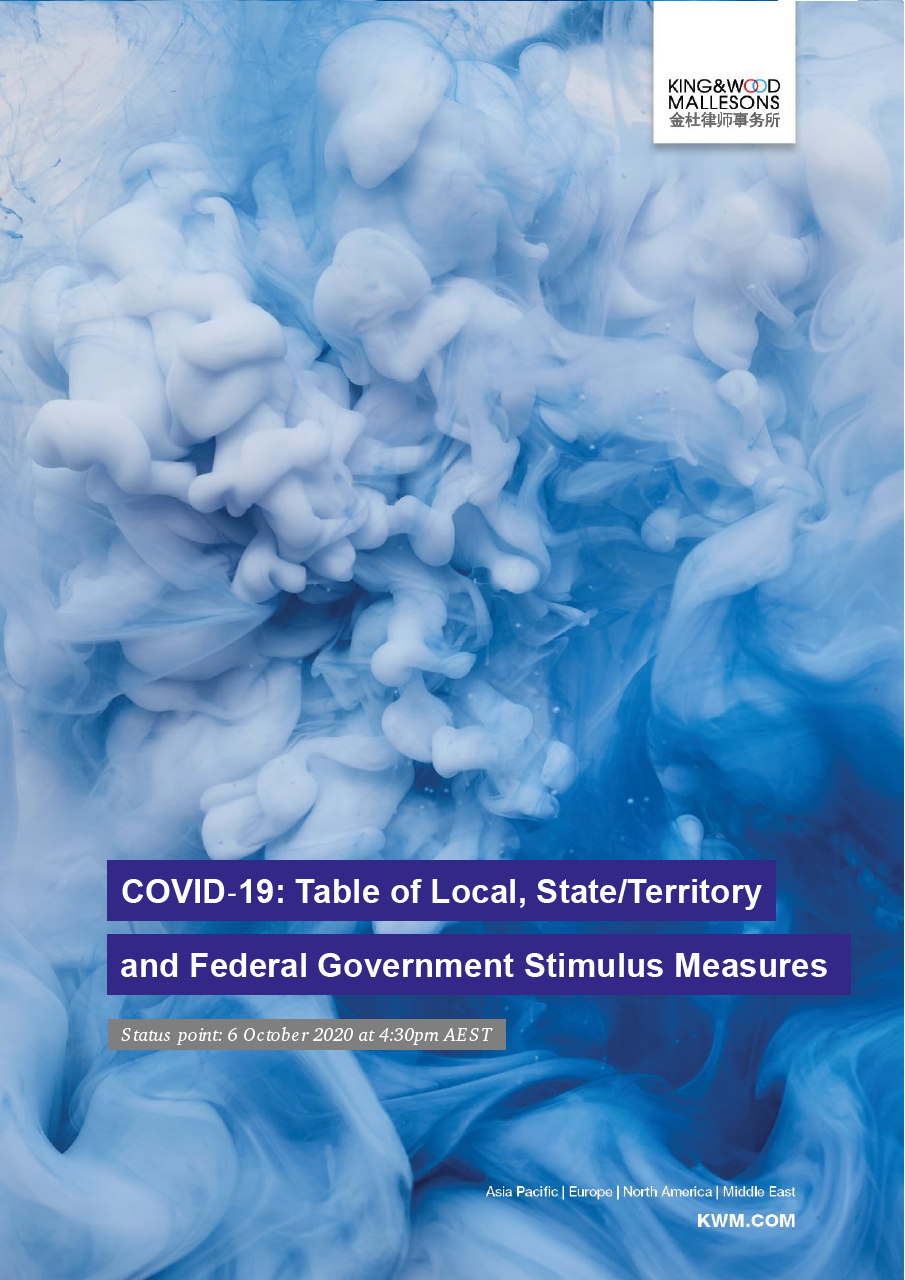 Download
COVID-19: Local, State/Territory and FederalGovernment Stimulus Measures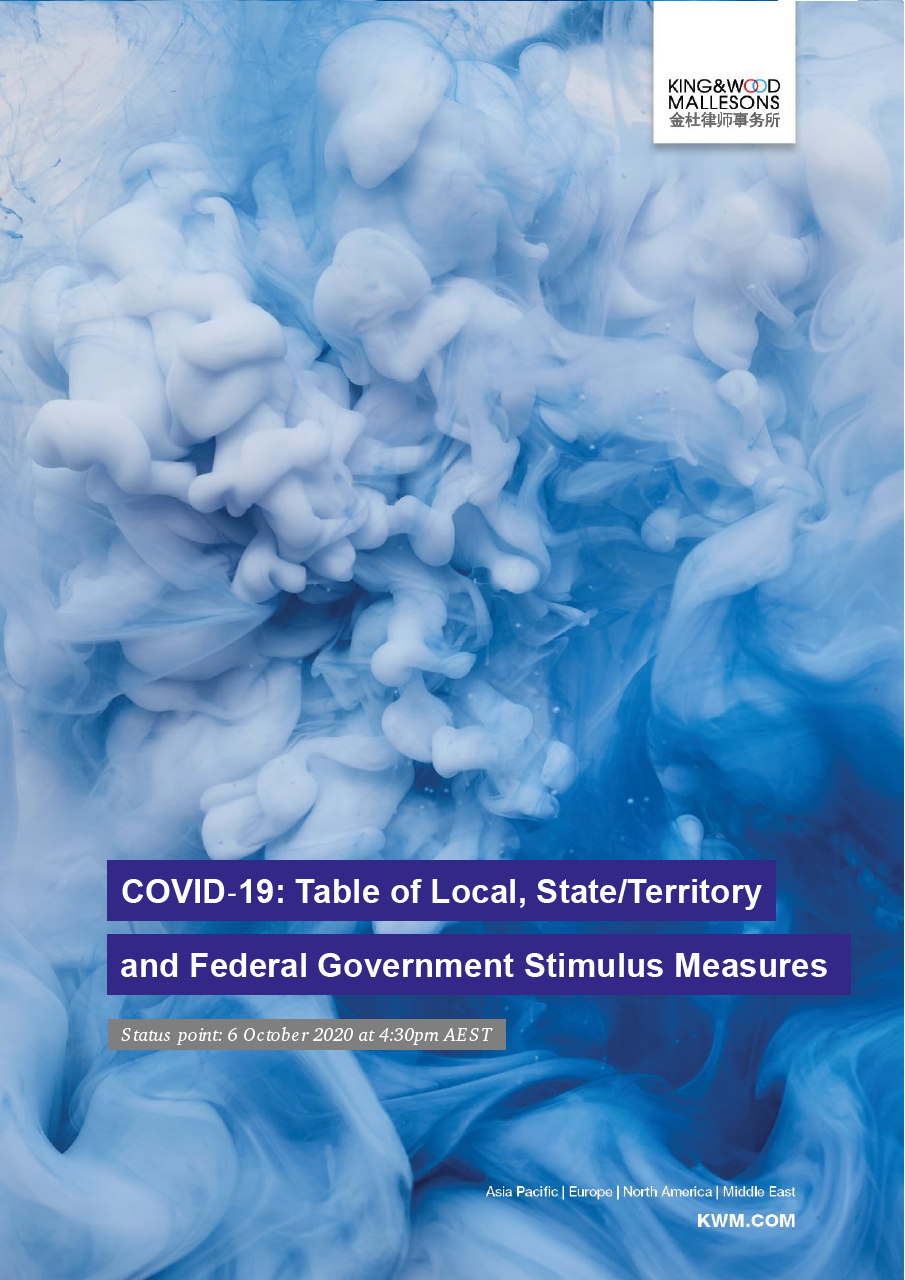 Download
5.74MB, 448 Pages