Continuing the theme from recent times, the past year has been another bumper year for privacy law in Australia and around the world, with an array of developments capturing the attention of privacy law enthusiasts like us.
From an Australian perspective, the iceberg on the horizon is the Commonwealth Government's wide-ranging review of the Privacy Act. The somewhat slow-moving review was originally prompted by the ACCC's landmark Digital Platforms Inquiry but has significant implications for the economy as a whole.
Read more about the review, along with other hot topics like the ACCC's ongoing and active involvement in privacy matters and the most significant privacy determinations made by the Australian Information Commissioner over the last year, in our 2021 Annual Privacy Law Update.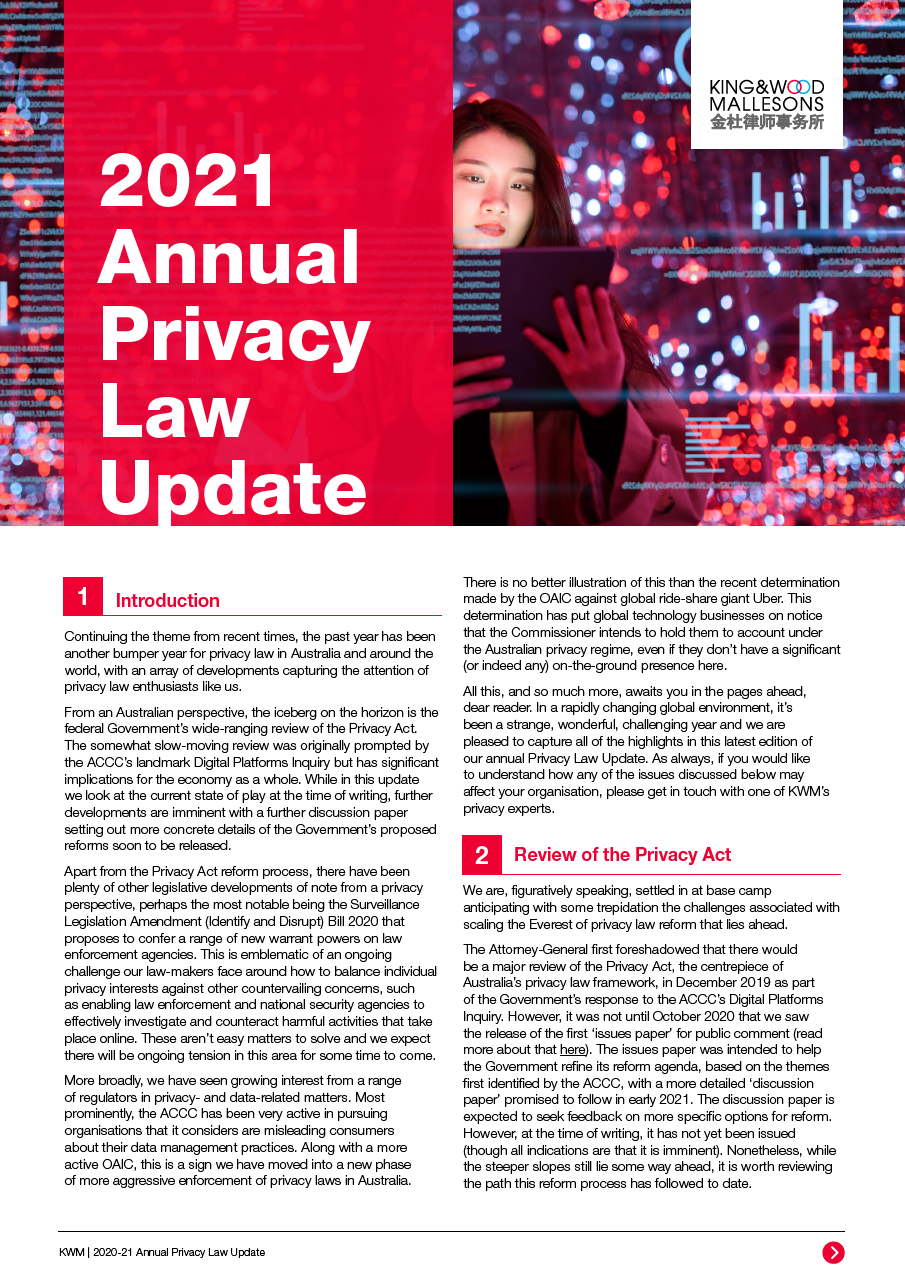 DOWNLOAD PUBLICATION
2021 Annual Privacy Law Update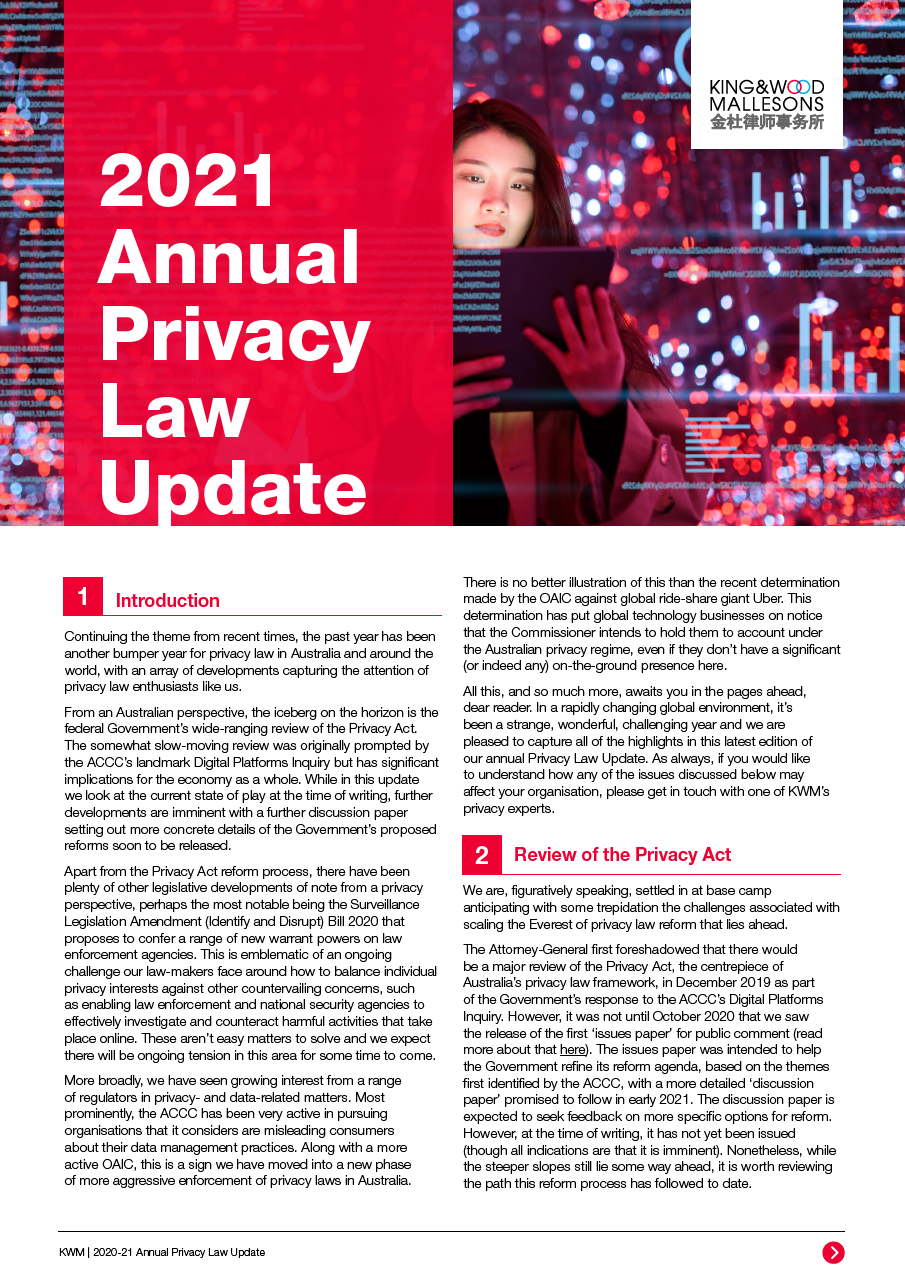 In a rapidly changing global environment, it's been a strange, wonderful, challenging year and we are pleased to capture all of the highlights in this latest edition of our annual Privacy Law Update.
Download
3.31MB, 11 Pages