The Prime Minister Scott Morrison has heralded 5G as "the next evolution of mobile technology.
It promises the ability to improve the daily lives of Australians, strengthen our connectivity and accelerate our networks. 5G will change the way people use, and rely on, mobile services, driving improvements in a range of ways for businesses and communities. It will enable a new wave of innovation across our community and be used to connect other critical infrastructure, including electricity and water.
5G will underpin the development of smart cities and Internet of Things, and connect industrial control and safety of life systems, like remote surgery, and autonomous vehicles." Scott Morrison and Mitch Fifield, Joint Media Release 23 August 2018.
In our 5G "snapshot" series, we take a key component of 5G deployment and consider the state of play domestically and abroad. In the first "snapshot" of the series, we're looking at the approach to Chinese manufactured 5G equipment.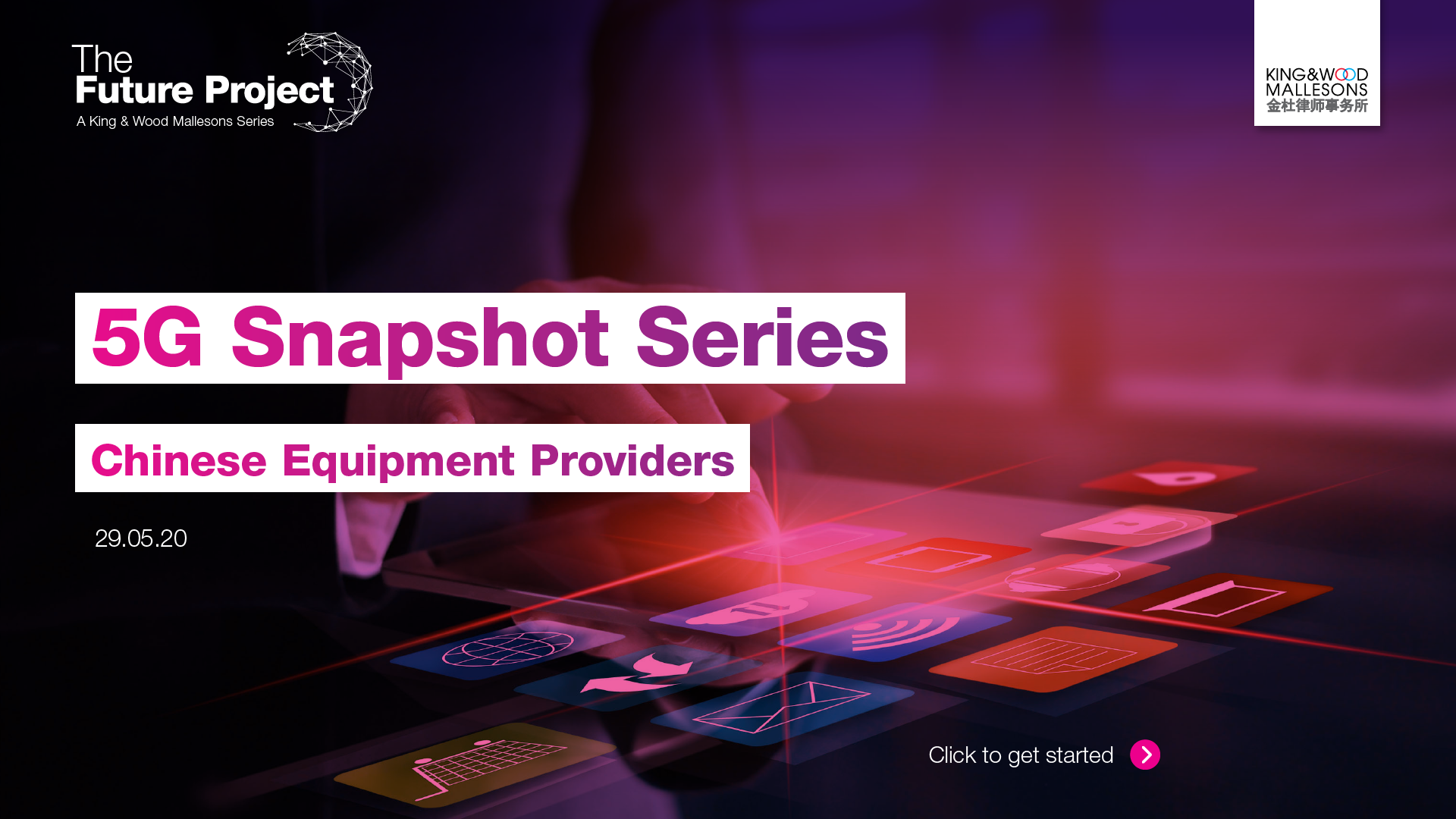 DOWNLOAD PUBLICATION
5G snapshot series: Chinese Equipment Providers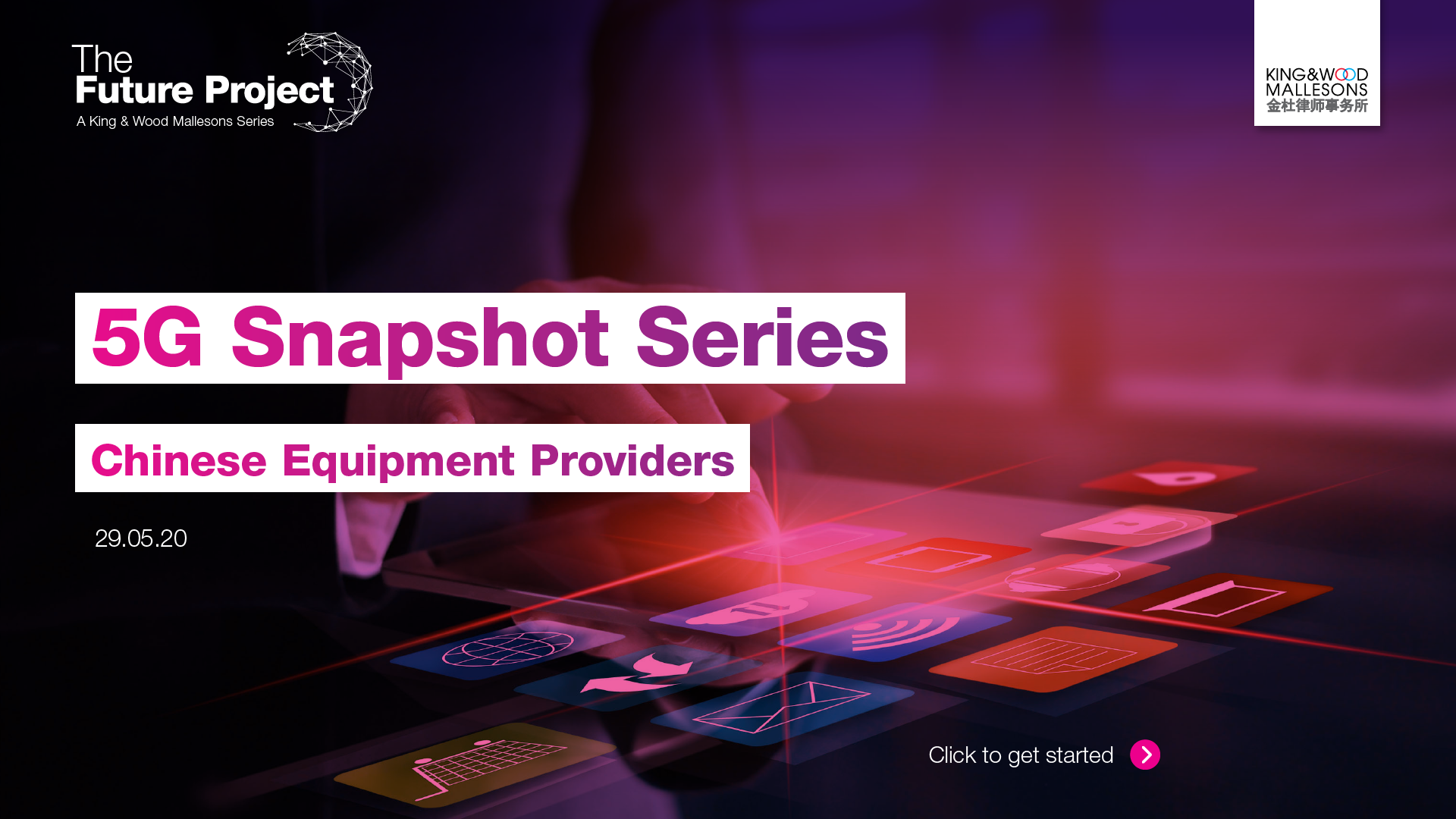 In the first snapshot of this series, we look at the approach to Chinese-manufactured 5G equipment.
Download
3.16MB, 10 Pages