By Shawn Davis
In April 2018, the UAE Minister of Economy, H.E. Sultan bin Saeed Al Mansoori, stated that new legislation will be passed in 2018 relaxing foreign ownership restrictions in UAE onshore companies, and that the new ownership laws are expected to lift foreign investment by 15%. 
On 20 May 2018, the UAE Cabinet announced in a game changing move that onshore foreign ownership restrictions will be relaxed to allow for up to 100% foreign ownership. 
Federal Law No. 2 of 2015 on Commercial Companies ("UAE Commercial Companies Law") currently includes a foreign ownership restriction at Article 10(1):"With the exception of Joint Liability Companies and Simple Commandite Companies where all the joint partners of any of such companies shall be UAE nationals, any company established [outside of a free zone] in the UAE shall have one or more UAE partners or shareholders holding at least 51% of the share capital of the company."
It is unclear which types of entities and industries the relaxation on onshore local majority shareholding will apply to; however, based on early prognostications, manufacturing and services industries (among others) may be beneficiaries.
LLC Contract of Establishment – 'Side Agreements'
It has become common for foreign shareholders in LLCs to enter into side agreements. 
As a result of the UAE local partner majority shareholding requirement, it is not uncommon to see protections for the foreign minority party included within the constitutive documents of onshore LLCs. Such protections may include, for example, disproportionate profit allocation, supermajority voting, and reservation of management control. Foreign minority shareholders should seek legal advice on the terms of those side agreements and whether it would be prudent for them to be restructured. It seems likely that any transfer of the UAE local partner's 51% shareholding would require input and cooperation from the UAE local partner and this may, in effect, lead to negotiations.
Anti-Fronting Law – Repealment?
UAE Federal Law No. 17 of 2004 concerning Anti-Fronting Law (the "Anti-Fronting Law") prohibits arrangements that purport to reduce the UAE local partner majority shareholding requirement below those mandated by applicable law.  
Initially intended to occur in November 2007, the entering into force of the Anti-Fronting Law was delayed due to the absence of the required implementing decrees. Depending upon the breadth of permitted foreign ownership, the Anti-Fronting Law may need to be repealed.
UAE Companies Law
It remains to be seen whether the announcement of 100% foreign ownership of onshore companies in the UAE will be implemented in regulation (or perhaps at some other level) and, if so, whether it will be across the board or sector specific. If 100% foreign ownership is to be permitted, including sole ownership of LLCs, then Article 10(2) and other provisions of the UAE Commercial Companies Law will require amendment.
Existing Free Zones Entities
Foreign investors intending to commence business activities in the UAE also have the option of setting up a presence in one of the available "free zones" that have been established throughout the UAE. Setting up a presence in a free zone does not require partnering with a UAE local shareholder and 100% foreign ownership is permitted. However, there are restrictions on what a free zone company can do outside of the free zone, where it is established. 
Allowing 100% foreign ownership onshore UAE could potentially diminish the attractiveness of free zones in the UAE; however free zones do have other tangible benefits including tax free periods, customs and duty exemptions, easy access to relevant infrastructure (e.g. port access in JAFZA, financial infrastructure in the DIFC), no attestation requirement for corporate documents in certain free zones, and (i.e. in the DIFC and ADGM) common law legal frameworks. 
Tax
The UAE government has indicated for some time that it is contemplating the introduction of corporate taxation; however, details have not yet been published. If corporate tax is introduced in the UAE, it remains to be seen whether it will be connected to foreign ownership and whether free zone entities will enjoy certain tax benefits.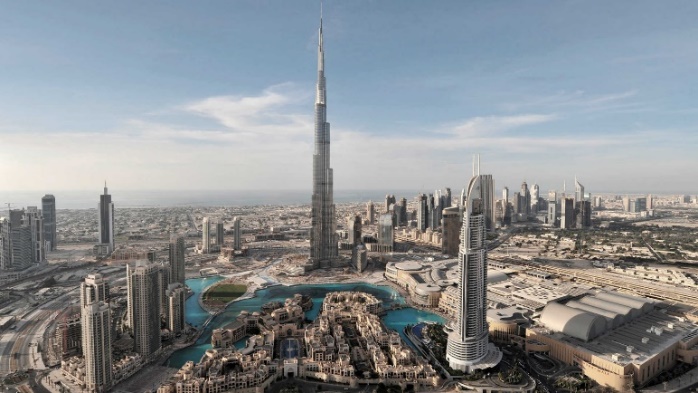 Existing Branches 
Foreign entities (including foreign state-owned companies) that have elected to establish a branch of their foreign parent company as a consequence of foreign ownership restrictions in UAE onshore LLCs, may be considering from a liability perspective whether to convert to an LLC once 100% foreign ownership is permitted. This is because UAE branch offices have the same legal personality as their foreign parents and thus do not benefit from limited liability. Given that new legislation is expected to allow for up to 100% foreign ownership of UAE onshore LLCs, it will be interesting to see whether the new laws will allow for branch offices to operate on their own without a UAE local service agent.
Shareholder Disputes
Depending on the manner in which the new legislation is introduced, and the extent to which it results in significant negotiations between minority and majority investors in LLCs, this could potentially lead to disagreements requiring adjudication. 
While the extent of the relaxation concerning foreign ownership remains to be seen, it is likely to be a game changer that has far reaching implications on UAE businesses and individuals. 
Visa Changes
In the same statement, the UAE Minister of Economy, also announced the extension of visa periods to 10 years for various categories including investors, doctors, engineers, and top students. He noted that together, the changes will facilitate entrepreneurship and improve the UAE's ability to attract investment and the best talent.